Once A Pawn A Time...
Once A Pawn A Time
Our entry for Global Game Jam 2022
Escape the neverending cycle of war on the chessboard, but beware of the enemies trying to prevent you from leaving... Any time you make an action, so do your adversaries! Navigate the board carefully, plan your steps accordingly, and reach the exit. Click on the cards to choose your action. Each action comes with another action that affects your enemies. You play as the lone dark-blue Pawn against the light-yellow Chess Pieces. Reach the glowing tile to finish the level.
How to play
Select a card to move your Pawn on the grid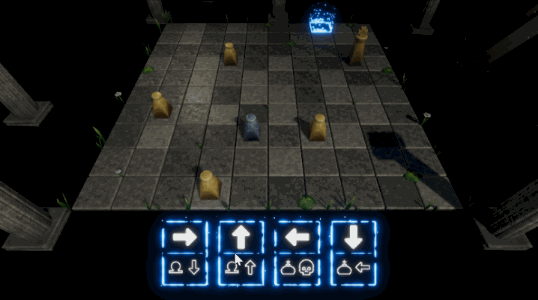 Every card moves your enemys, too. If an enemy steps on your tile, the game is over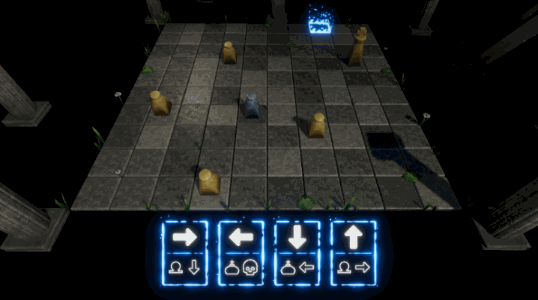 Some cards even let the enemys attack surrounding grid tiles

The goal is to reach the glowing tile
Credits:
3D Models - Pia
VFX, Animation - Lukas
Programming - Franzi
Programming - Tobi
Music - Daniel Harrison
Chess Font - Chess Mark
UI Icons - Wishforge
Used SFX
Please ignore the typo :D
Download
Comments
Log in with itch.io to leave a comment.
Please, make a downloadable version for PC.
Yeah! We'll release a Post-Jam version with an Windows Build :)
Hey Nikolay, we have a Windows Version now :)
Daniel Harrison composing? Legend.

I'm in love with the title screen's camera!
And I smell a bundle coming up
"Wanz upon a time"
"One a pawn a time"
We're just missing the last game: